Wandering around the shack at midnight (05:00 UTC) , worked all the dx on the cluster, nothing to do? QSY to 3.750 and check into the
Trans Canada POW WOW Club.
The Club operates daily from the end of September to the end of April to promote and encourage reliable communications from coast to coast and to help all amateurs to improve their stations and to share friendship and good fellowship.

Border designed by VE3MTM

Since memberships to the Pow-Wow Club have taken on international interest, it seemed more appropriate to use the border area of the certificate to depict some of the indiginous culture on our North South, West and Eastern boundaries.

In the NW corner we started with an Innuit depiction of the sun and its importance in the cosmology of VE8 land followed by birds and fish, important to the survival in the Yukon and Territories. Next is the Innuit Magic Owl who rules over the top of the world and may be responsible for outbreaks in the Aurora. Two name places in Innuit letters near Frobisher and on Baffin Island surround a caribou and its spirit life within. Snowy Owl views eggs, Cormorant and seal hunter leads into the corner where a northern monster plays games with static and propagation.

On the right hand border, Mic Mac stone carvings, Cormorants and cod bring us to the present. It would not be fitting without a schooner for Roger which he can sail through a sea of rum. Finally Squid, nets, lobster traps and lobsters complete the design.
The bottom border is mainly taken from rock carvings left by many of the Indians across Canada's southern belt.

Western hams fall heir to a Haida concept of Who's Who out there. Anybody who is anybody out there is sure to find himself wedged into this totem somewhere - no names, no pack drill.
All topped by a Kwakiutl pumpkin.

Welcome to The
Trans Canada Pow Wow Club Website

I am a newcomer to the Pow Wow club, my activities have been to check in and in a small part promote the club by mentioning it here on my web page. I have heard others talking about the club certificate and after asking about it on the air it wasn't too long before Brian VE3XA sent me the artwork you see here, along with a description and explanation of the border graphics. I have included them here also so that others can be made aware of the work that went into this in the past. From what I can determine, the club was founded in November 1983 by VE1CHA, VE2RL and VE3FEX. At that time there was an executive and directors for each province. Certainly the club has seen some interest in the past. If it gets that way again is another story, but I'm here to help out where I can. Thanks to Larry VE5LBD, Hans VE3KBG, Bob VE3RVA and to Les VE3LTX for handling the majority of the net control station activities.

The original prerequisite for the certificate was that one had to call in at least once a year for 5 consecutive years but I would be OK with 5 times in any one year. To get your certificate, check in to the net, the controller will log your call, as will you, then when you get to 5 checkins and the net control stations can confirm it, (send me your log of contacts info in an email) , I will print it out and mail it to the recipient, this for a fee of $5 just to cover the postage, envelope and paper.
.
So feedback is always good, let me know your thoughts either by email or on the air.

Best regards
Tom VA3TS

9th of Feb
to the
15th of Feb

Net Control for West of Ontario

Net Control for East of and including Ontario

Monday

Tuesday

VE3RVA
Bob
VE3RVA
BOB

Wednesday

Thursday

VE3KBG
Hans
VE3KBG
Hans

Friday

Saturday

Sunday
Click on the picture for a larger view
Daily 3.750 khz at Midnight

05:00UTC


This is a first attempt at a net controller schedule. Usually Larry and Les handle most of the net controller duties. If you volunteer to be net control, let me know if you are interested as a recurring slot or a one time try at it. 73 Tom
The net control stations for the pow wow club are usually Larry in the west and Les in the east.

If you sign up for a spot, then I'll put your name for both east and west and we'll see how it goes.

If the space is left blank then it's assumed Les or Larry will take it.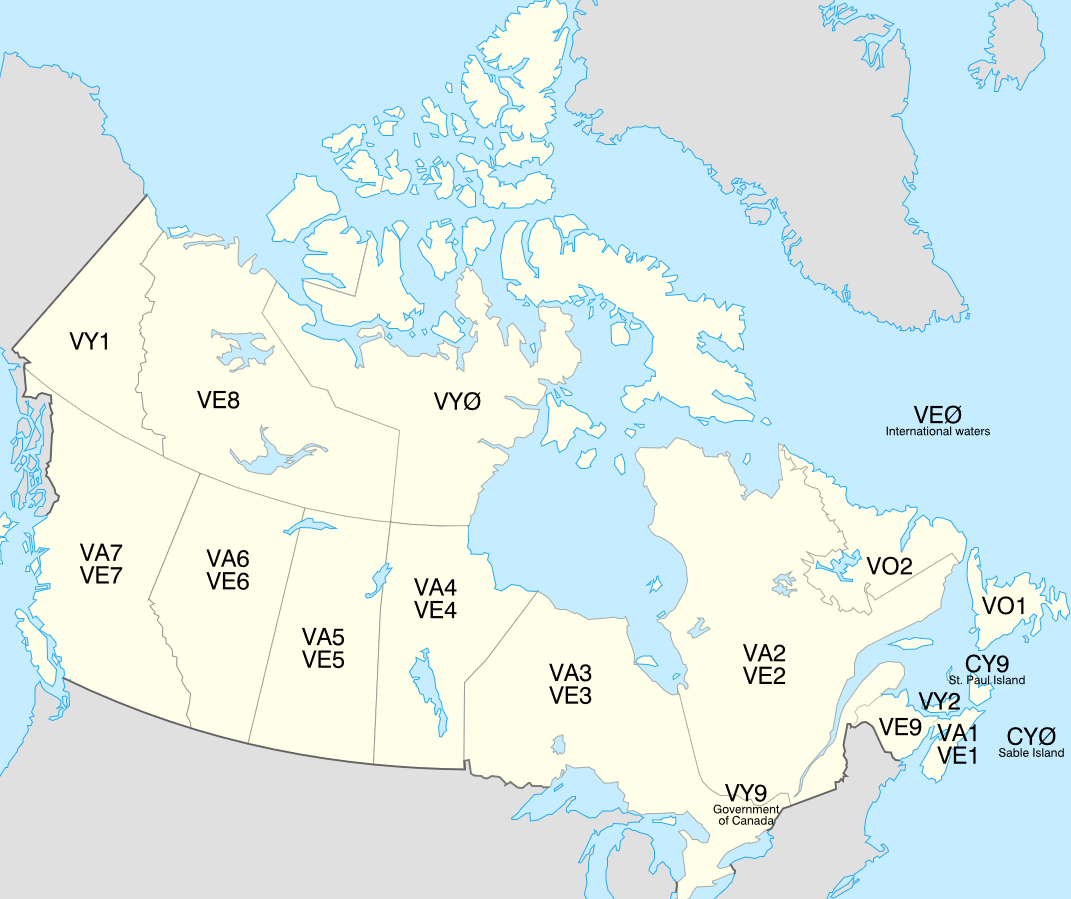 From outside Canada:
G4LQI Erwin (England), J69AM Joe (St. Lucia)

... and many more!
From "9" Land:
VE9BJW Boyd, VE9BW Bill, VE9CF Phil, VE9DEN Denis, VE9FDB Frank, VE9HC Hugh, VE9HI Bob, VE9HWE Harry, VE9JAT Skip, VE9KG Gerry, VE9LOR Gilbert, VE9MMB Marcel, VE9POW Sean, VE9RJL Bob, VE9SAB Wayne, VE9XA Tim, VE9ZL Dick

From "7" Land:
VA7DR Drew, VE7AMH Ted, VE7ANB Adrien, VE7AOA Jerry, VE7AQQ Mike, VE7ASR Rick, VE7ATQ Wolf, VE7AZ Al, VE7AZQ Allan, VE7BGA Bruce, VE7BMO Barry, VE7BOJ Ed, VE7CGG Gareth, VE7CK Art, VE7CRA Brian, VE7DCA Ralph, VE7DDS Doc, VE7DGB Don, VE7DQ Tom, VE7DXQ Gary, VE7DUG Doug, VE7FFK Fred, VE7FMV Mike, VE7GAT Ken, VE7GDJ Don, VE7GDM Doug, VE7GL Dale, VE7GM Jim, VE7GYA Dave, VE7GZ Fern, VE7HCB Chris, VE7HGH Geoff, VE7HHS Ian, VE7HMN Robin, VE7HRC Shorty, VE7HRG Randy, VE7IH John, VE7IPC Sandy, VE7IUQ Bruce, VE7IX Bill, VE7IY John, VE7KED Mike, VE7KIR Rick, VE7KW Bob, VE7MNC Rich, VE7MFJ Mike, VE7NAT Jim, VE7OE Pat, VE7QLS Les, VE7RIK Rick, VE7RKC Randy, VE7RNE Phil, VE7RRL Bob, VE7SAC Steve, VE7SCS Charlie, VE7SEZ Tim, VE7SIM Gordon, VE7SKL Gord, VE7TNN Gunde, VE7TT Al, VE7WES Wayne, VE7WJL Wilf, VE7VP Tom, VE7YY Bill, VE7ZDX Corky, VE7ZG Peter, VE7ZM Bruce

From "5" Land:
VE5ABF Terry, VE5ARJ Art, VE5BF Bill, VE5DX Jim, VE5FF Gerard, VE5GY Greg, VE5HAE Harry, VE5HQ Bill, VE5HU Vic, VE5JML Joan, VE5MC Murray, VE5OAD Arnie, VE5ROM Ron, VE5RY Dave, VE5SF Sam, VE5WFC Bill, VE5XH Jim, VE5YC Terry, VE5ZG Malcolm
From "2" Land:
VY2RM Ron, VY2SS Robby
VA2BIK Bob, VA2EE Armand, VA2JWW John
VE2AAQ JP, VE2ARM Gilles, VE2DIG JC, VE2DNN Andy, VE2EJD Charlie, VE2ESA Andy, VE2ESK Maurice, VE2FBZ Gerard, VE2FSU Bob, VE2GSQ Gaston, VE2MMD Bob, VE2NFD Frank, VE2PIG Frank, VE2PK Marv, VE2PS Jean, VE2QQ Robert, VE2RL Al, VE2RP Pierre, VE2SW Lance, VE2WN Gilles
From "1" Land:
VO1AAD Herb, VO1ABN Bernie, VO1BAR Barry, VO1DAD Herb, VO1JLE John, VO1WIZ Gerard, VE1ALG Bill, VE1BAC Brian, VE1BCQ Ron, VE1BYF Harris, VE1CHA Roger, VE1CP Sandy, VE1EH Garth (Silent Key), VE1FC Graham, VE1IM Alan, VE1JAX Garth, VE1LRC Len, VE1LX Larry, VE1MM Nick, VE1OR Roy, VE1OZY Myles, VE1PJ Bill, VE1RD Brian, VE1RON Ron, VE1TLS Jarrod, VE1TOM Tom, VE1TRL Terry, VE1VE Ron
Thanks to Matt VE3OY who supplied me with all the original pictures and information from the former Pow Wow Club website
Would you like to include your photo here? Send me any format you have, 200kb or less.... thanks
From "3" Land:
VA3AAG Gerry, VA3ACI Marv, VA3BC Tom, VA3AGX Rick, VA3BCJ Bruce, VA3BMD Brian, VA3BNY Ben, VA3BRN Gerry, VA3BZ Bob, VA3CBC Peter, VA3DEN Denis, VA3DRV Marc, VA3DSS Dale, VA3DST Dieter, VA3EM Em, VA3EJV Bob, VA3EXT Scott, VA3GCC George, VA3GN Jim, VA3GOT Randy, VA3GRD Gord, VA3GRX Hank, VA3HAW Brian, VA3IEH Ian, VA3IRL Charlie, VA3JBB Bernie, VA3KI Bill, VA3KOY John, VA3KSM Ken, VA3LWM Len, VA3MJP Dave, VA3MPM Mike, VA3MWG Mark, VA3OO Don, VA3PB Paul, VA3PHP Phil, VA3POS John, VA3PR Phil, VA3PVM Peter, VA3RDZ Brian, VA3RFB Maureen, VA3RGA Rick, VA3RLL Rick, VA3SPZ Steve, VA3SW Rob, VA3TGN Tim, VA3TOM Tom, VA3TUF Mike, VA3WET Peter, VA3WRL Wayne, VA3WS Bill, VA3XI Paul, VE3AAM Dale, VE3AAQ Johnny, VE3AGP George, VE3AOF Al, VE3ARC Louis, VE3AZA Chuck, VE3AZO Jack, VE3BFX Baxter, VE3BLB Dave, VE3BLV Charlie, VE3BM Bill, VE3BRA Al, VE3BVC Bill, VE3BY Carl, VE3BYD Ted, VE3BZU Herb, VE3CDE Jamie, VE3CJI Jim, VE3CKX Doug, VE3CPQ Carvell, VE3CXK Jack, VE3CXT Lorne, VE3DBS Don, VE3DDF Pat, VE3DFI Don, VE3DGF Doug, VE3DHE Neal, VE3DMJ Mike, VE3DMT Ray, VE3DP Steven, VE3DWC Dan, VE3DZR Dwayne, VE3EDY Larry, VE3EHB Ernie, VE3ESE Don, VE3EUI Denny, VE3EYL Fran, VE3FAL Fred, VE3FIS Bob, VE3FJJ Harry, VE3FKK Bill, VE3FKS Jerry, VE3FMW Ron, VE3FOR John, VE3FQB Paul, VE3FQW Tom, VE3GAN Ron, VE3GBJ Jim, VE3GE Wally, VE3GED Jack, VE3GID Frank, VE3GJB Dick, VE3GKP Ken, VE3GPR Bill, VE3HDH Jerry, VE3HGL Harold, VE3IAO John, VE3IDW Ron, VE3IFC Paul, VE3IGN Don, VE3ILN Weldon, VE3IOG Noel, VE3IWN Neville, VE3IXR Murray, VE3IXU Dave, VE3IZ Frank, VE3JAC John, VE3JBL Lynne, VE3JCH Larry, VE3JEV Richard, VE3JJA Woody, VE3JWJ John, VE3JWS John, VE3KI Hal, VE3KUT Homer, VE3LBG Ron, VE3LGE Les, VE3LIC Jim, VE3LLP Dave, VE3LTU George, VE3MBE Bill, VE3MFN Rick, VE3MGE Bill, VE3MHP Gerry, VE3MHR Ron, VE3MIO Maureen, VE3MO Mike, VE3MOG Susan, VE3MOX Gus, VE3NAB Bob, VE3NIB Dave, VE3OAV Robert, VE3OSW Chris, VE3OTI John, VE3OXQ Don, VE3OY Matt, VE3PJM Peter, VE3PL Les, VE3PM Don, VE3PPY Mike, VE3PUP Guy, VE4PV Rick, VE3PWK Paul, VE3PXT Jim, VE3PXU Bodo, VE3QT Dennis, VE3RDN Rob, VE3RGA Rick, VE3RIN Gary, VE3RKB Russ, VE3RNM Rob, VE3RNN Rolly, VE3RPP Pat, VE3RVA Bob, VE3RWB John, VE3SCP Scott, VE3SGK Chuck, VE3SMY Steve, VE3SOU Gary, VE3SRE Bob, VE3SRV Jim, VE3SUA Leo, VE3SUV Gerben, VE3TCU Jim, VE3THQ Andre, VE3TJE Brian, VE3TKF Terry, VE3TLT Trevor, VE3TMM Bob, VE3TOS David, VE3TPD George, VA3TS Tom, VE3TWD Tom, VE3TYQ Howard, VE3UAY Mike, VE3UGR Roger, VE3UGW Gord, VE3UMV Richard, VE3UNI John, VE3VDF Mark, VE3VDX Paul, VE3VFD Jack, VE3VFT Rick, VE3VGI John, VE3VGW Gilles, VE3VIG Maurice-André, VE3VJX Bob, VE3WDD Patrick, VE3WFN Fred, VE3WG Joe, VE3WGR Wayne, VE3WMI Ivan, VE3WRZ Dave, VE3WSB Larry, VE3WWO Glen, VE3WXL Bill, VE3XA Brian, VE3XDB Doug, VE3XDJ Dick, VE3XEV Hart, VE3XOX Bob, VE3XXZ Denny, VE3YE Rob, VE3YYY Pete, VE3ZVF Bill, VE3ZRB Rick, VE3ZT Paul, VE3ZYB Art, VE3ZYU Ron

From "4" Land:
VE4AAU George, VE4ABA Barrett, VE4ANC Lee, VE4APG Jeff, VE4CCC Les, VE4CP Bud, VE4DAR David, VE4EI John, VE4EWX Ernie, VE4GTR Dauwynn, VE4HUM Greg, VE4JU Jerry, VE4KP Rick, VE4KR Ron, VE4RL Champ, VE4RON Ron, VE4SR Ron, VE4STD Doug, VE4SY Rolly, VE4SYG Dan, VE4VU Arnie, VE4VZ Rolph, VE4WG Al, VE4ZK Kelly, VE4ZZ Tom

From "6" Land:
VE6AKL Harry, VE6AQW Heinz, VE6BZ Tim, VE6CFS Cy, VE6CKV Aarne, VE6CV Gary, VE6ELI Gene, VE6EWM Earl, VE6FN Ben, VE6GDH Garry, VE6IE Ron, VE6IKE Ike, VE6IRA Ira, VE6JAZ Rob, VE6JT Jack, VE6JY Don, VE6KDD Dale, VE6LS Al, VE6LY Leon, VE6MIM Mike, VE6MKL Ken, VE6MV Benny, VE6PAP Ron, VE6QU Bob, VE6QX Dwayne, VE6RRT Roger, VE6TG Tom, VE6TN Barry, VE6VIS Mike, VE6YOT Yotta